Go to MyFrankCrum.com. Enter your Username and Password then click Log In.


On the Employer landing page, view the Pending Time Off Requests section to see if any pending requests require your action.


Click the "View" link to the right of the request you wish to review.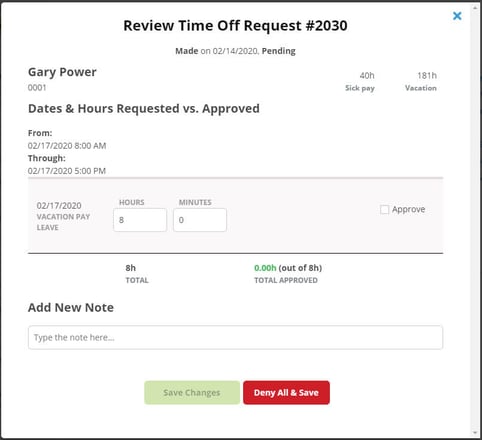 4. Review the details of the request and make changes to hours and/or minutes as needed.
To approve, click the "Approve" check box next to the requested day, add a note if necessary, then click "Save Changes."
To deny the entire request, click "Deny All & Save."
If more than one day is requested, it's possible to approve only some of the days by leaving the "Approve" box blank on the non-approved days, then click "Save Changes."