Employees can view and download their paystubs electronically through their MyFrankCrum Portal.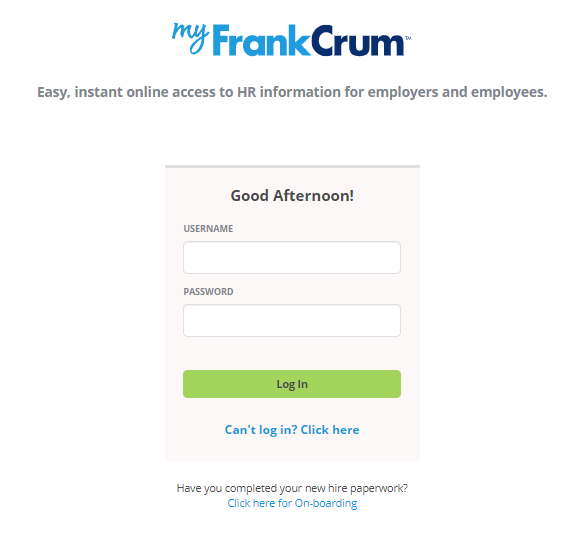 Log in to your myfrankcrum account.
Visit myfrankcrum.com and select the link under the log in button that says "Can't log in? Click here"
Enter your information and follow prompts to reset password or create a new account.
Select Paychecks, then Direct Deposit Settings, which will then bring you to your Direct Deposit Settings screen.

If you have a current direct deposit and need to change that as it is no longer active you will deactivate by clicking the down arrow and selecting "Deactivate Account".
It will pop up a window asking you if your sure you want to deactivate the account and click the RED Deactivate button to move forward.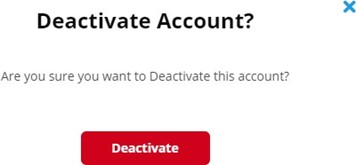 Once that is completed you will then click on the Green box that states Add New It will pop out a window where it will ask you to select the Account Type (Checking, Savings, or Paycard)

You then would enter the Bank Name, Routing Number Twice and Account Number Twice. There is a picture of a check that provides guidance on where your routing and account number located on the check.




Then at the bottom you will need to select a Deposit You can choose 1 of 3 rules.
Dollar Amount – This is usually used when you have more than 1 direct deposit set up and you have a flat amount going to the 1st account and then select the Available Balance option to take what is left of the check to deposit into the 2nd direct deposit account. The 3rd option is Percentage which is usually used when you have 2 direct deposits set up as well like the Dollar Amount. You would put the percentage you want to go into that account and then the second account would be set up as Available Balance.



If you only have 1 direct deposit account, then you would set it up as Available Balance where this would put all the funds from your check into that
You would then click SAVE & Add. Please know that there may be a Prenote waiting period and could take up to 1 to 2 weeks for your direct deposit to go into effect.
If you need further assistance, please call CE Department: 727-799-1229 opt 2